Cloud migrations aren't one-size-fits-all.
Are you interested in moving to the cloud, but haven't pinpointed a specific business reason to make the change?
This is a common scenario, but don't worry: with the right strategy in place, you can complete a successful cloud move that helps you make progress toward your business goals. To learn more about where you are in your cloud readiness journey, check out our free interactive checklist!
Do you already have an idea of the business reasons for moving to the cloud, but you're not sure where to start?
You're well on your way to being cloud-ready. With a little guidance, your organization can thrive in the cloud. Our free interactive checklist can help you outline the next steps on your journey to cloud readiness!
Have you fully identified your specific business reasons for moving to the cloud?
You're in a great position to securely modernize your operations using cloud technologies. Download our free interactive checklist to learn how close you already are to being cloud-ready!
What We're Thinking: Cloud
Want to learn more about securely modernizing your organization's systems and operations? Check out these blog posts:
Our Clients' Experience
ADNET Technologies offers a true technology partnership with a uniquely human-centric approach. As a managed cloud services provider, we'll work with you to plan and manage your cloud migration and provide support to help you get the most out of your systems and applications.
"We engaged ADNET to help us migrate email and phones of over 60 users to Office 365. The project included setting up and configuring O365 including Outlook and Teams, migrating all data from Exchange on-premise to a hosted solution, training administrators on security and Office 365 management, and troubleshooting critical technical issues as are ever present with projects of this scope.
The ADNET team was a pleasure to work with and clearly experts in the field. Project plans were well written, deliverables were always on time, and the team was able to work with us to stay within scope. Our users experienced little to no down time and there were no major complaints (which is an indicator of success). Job well done." - S. B., Northeast Pharmaceutical Company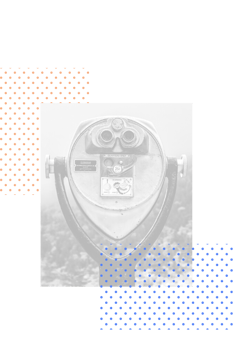 About ADNET Technologies
Founded in 1991, ADNET Technologies is a SOC II, Type 2 Compliant IT management and cybersecurity firm with offices in Rocky Hill, Conn., and Albany, N.Y. ADNET works closely with clients to provide industry-leading service across three core areas – Managed IT Services, Cybersecurity, and Cloud – and is distinguished by its human-centered approach to client engagements.
Recognized regionally as one of the Best Places to Work by the Hartford Business Journal and Albany Business Review, ADNET Technologies ranks nationally and globally among the top Managed Services Providers (MSPs) in Channel Futures' MSP 501 list, ChannelE2E's Top 250 Public Cloud MSP list and the CRN MSP 500 2022 award. In 2021, ADNET joined the New Charter Technologies national platform of locally led MSPs, which works collaboratively to grow their people-first workplace cultures, create opportunities for technology and cybersecurity professionals and drive innovation within the IT industry.
For more information, visit thinkadnet.com.