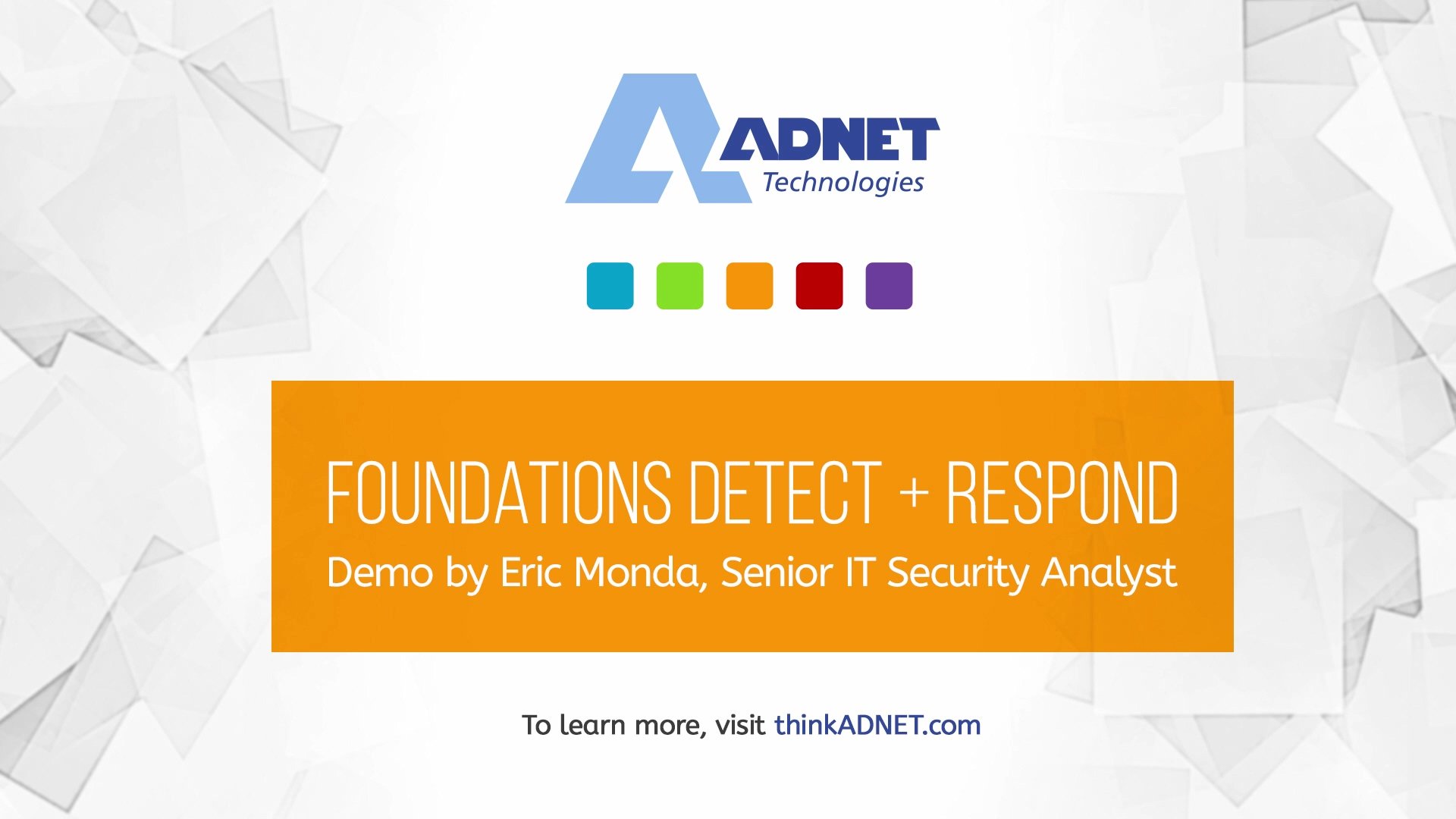 Can You Afford a Ransomware Attack?
Experience the comprehensive endpoint detection and response (EDR) security solution that provides defense, detection and remediation for today's advanced security threats – including ransomware. In this video demo you'll see Foundations Detect + Respond in action as we successfully roll back a user's computer affected by ransomware to a pre-infected state.
Watch the Demo Video
Ransomware attacks are increasing
By the end of March 2020, cyberattacks were breaking records daily. 40% of small businesses have experienced 8+ hours of downtime due to a cyber breach, accounting for an average of $1.56 million in losses.
Cybercriminals have been been attacking businesses of all industries and sizes – immobilizing cities, schools, and hospitals among others. The threat of ransomware to businesses is very real – and the damage can be devastating.
Detect + Respond is Backed by a 24x7 SOC
To help protect your business from these threats, choose a solution that offers more protection than standard antivirus. Detect + Respond is an endpoint detection & response solution (EDR) solution that helps organizations detect, block and recover from attacks, all backed by our 24x7 Security Operations Center team.
Restore encrypted files quickly and easily
More often than not, Detect + Respond will keep ransomware and malware out - but if something gets past it, Detect + Respond can restore encrypted files to a previous point quickly and easily.
Watch the demo to learn how Detect + Respond works and see it in action against a real threat.