Common IT Challenges:
Your current IT support model is making it harder to do your job.
You try to keep your systems up to date, but feel like you never make real progress.
You find it challenging to avoid expensive surprise fees.
We hear you. ADNET Technologies offers a true technology partnership with a uniquely human-centric approach. We can serve as your entire IT team, or an extension of it – you choose the model and predictable monthly cost that works best for you.
Our Comprehensive Managed IT Services Include:
LIVE ANSWER
We don't know why some companies' phone systems are designed to prevent you from ever reaching a human being, but we know that's not how help works. ADNET's dedicated support line will put you in touch with the right team, right away.
LIVE CHAT
Chatbots are great at answering simple questions, but when you're dealing with complex technical problems, you need to talk to a human. At ADNET, Live Chat means a direct connection with a trained and certified support technician who will immediately begin working on your problem.
24x7x365 SUPPORT
Choose the support hours that work best for your business. Standard support hours are between 8AM - 6PM in your local time zone. If your organization needs coverage on nights, weekends and holidays, ADNET's 24/7/365 support program will work for you.
"We have worked with ADNET for many years and trust them with the security of our data and systems. ADNET has provided us with innovative solutions to our IT needs as well as support when we need it. Their team is patient and understanding when working with people like us who are not IT experts. They can explain things in a way that we understand and feel comfortable with making decisions on."
J.D., Northeastern Manufacturer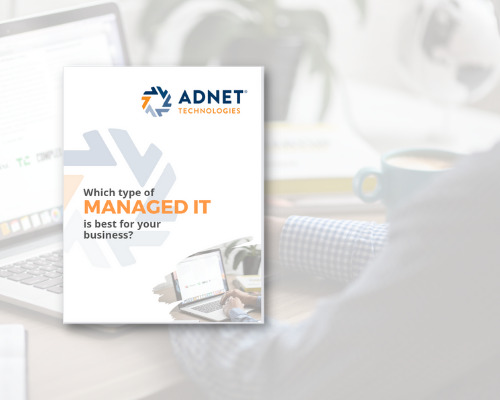 How to Choose the Right Managed IT Support
In this free interactive checklist, you'll learn which type of Managed IT solution is right for your business, based on common business and IT challenges.
Frequently Asked Questions
Will the IT team get to know my business?
Yes - we know how frustrating it is when you have to provide the same information every time you start a support request. In ADNET's client onboarding process, we'll securely document the most important details upfront, so our team will have the information they need every time.
How long will it take to complete onboarding?
On average, onboarding to ADNET's fully managed IT services takes about 60 days. Our onboarding is a professionally managed project designed to ensure your users have the best support experience. You won't be billed until we reach the rollout stage and are ready to begin providing support to your team.
How do managed IT services work for companies with in-house IT staff?
ADNET Technologies helps support many organizations that have in-house IT. Our a la carte managed IT offerings allow you to choose the services that meet your needs, supplement the capabilities of your IT staff and easily scale your level of support as your business changes.
Will there be any surprise fees?
No - we don't like surprise fees either. ADNET's fully managed IT services provide the same services each month for a predictable monthly cost, so you always know what to expect.
What if there is an emergency or someone needs to come onsite?
While many of our services can be performed remotely, without ever needing access to your location, ADNET also offers onsite and emergency support. We have certified team members in offices in Connecticut and New York, and support technicians nationwide.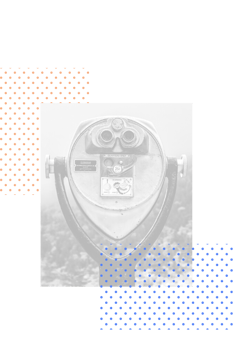 About ADNET Technologies
Founded in 1991, ADNET Technologies is a SOC II, Type 2 Compliant IT management and cybersecurity firm with offices in Rocky Hill, Conn., and Albany, N.Y. ADNET works closely with clients to provide industry-leading service across three core areas – Managed IT Services, Cybersecurity, and Cloud – and is distinguished by its human-centered approach to client engagements.
Recognized regionally as one of the Best Places to Work by the Hartford Business Journal and Albany Business Review, ADNET Technologies ranks nationally and globally among the top Managed Services Providers (MSPs) in Channel Futures' MSP 501 list, ChannelE2E's Top 250 Public Cloud MSP list and the CRN MSP 500 2022 award. In 2021, ADNET joined the New Charter Technologies national platform of locally led MSPs, which works collaboratively to grow their people-first workplace cultures, create opportunities for technology and cybersecurity professionals and drive innovation within the IT industry.
For more information, visit thinkadnet.com.